Dr. Manzoor Ahmed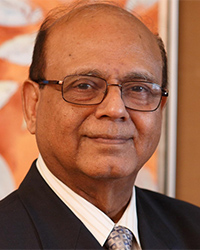 Chairperson
Dr. Manzoor Ahmed is Professor Emeritus at BRAC University in Dhaka, Chair of Bangladesh Early Childhood Development Network (BEN), Vice Chair of Council of Campaign for Popular Education (CAMPE) and Chair of Board of Management of Institute of Child and Human Development (ICHD).
He was the founding-director of BRAC University Institute of Educational Development. Dr. Ahmed has served for over two decades in senior positions in UNICEF including Senior Education Adviser, and country director in China, Ethiopia and Japan. Earlier he also served as senior researcher at the International Council for Educational Development in Connecticut, USA. He was involved in pioneering work with Philip Coombs on developing concepts and practices in non-formal education. He was a member of the interagency planning team for the World Conference on Education for All in 1990 in Jomtien, Thailand and the launch of the global EFA movement.
Dr. Ahmed went to the American University of Beirut for his undergraduate degree, and later attended Dhaka University, University of Northern Colorado and Woodrow Wilson School at Princeton University.
Ahmed's professional, research and writing involvement continues in educational policy and planning aiming for quality with equity in the national learning systems comprising formal schools, early childhood development, non-formal education and lifelong learning.