Prof. Dr. Saidur Rahman Mashreky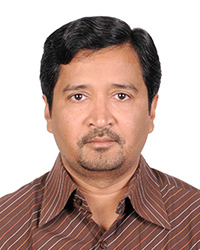 Treasurer
Presently Dr. Mashreky is working as Director of Public Health Sciences Department in the Centre for Injury Prevention and Research Bangladesh (CIPRB) as well as Professor of Non-Communicable Disease in the Bangladesh University of Health Science (BUHS). He has worked as an Associate Professor in the Department of Epidemiology in the BUHS and as an Assistant Professor of Medical Education in the Centre for Medical Education, Dhaka Bangladesh before joining his current position.
He completed his graduation in medicine (MBBS) from Rajshahi University and did a Master's in Public Health (MPH) from Dhaka University. He completed a post-graduate diploma in Medical Education (Dip. MEd.) from Dundee University UK. In 2010 he completed his PhD. from Public Health Science Department of Karolinska Institutet, Sweden.
Epidemiology is his primary area of interest; developing and implementing Prevention of Child Injuries through Social Intervention and Education (PRICES) is one of his outstanding contribution in the field of child injury prevention in the low-income country setting. He has also developed and implemented a childhood burn prevention program in rural Bangladesh.
Along with injury prevention, child health, child development, nutrition and medical education are the other areas of his interests. He published more than 70 articles in peer-reviewed journals. Dr. Mashreky is working as editorial board member and reviewer for several reputed peer-reviewed journals.