Dr. Md. Golam Mostafa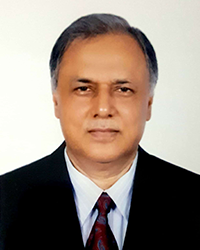 Member
Dr. Golam Mostafa has More than forty years of experience in situation analysis, conceptualization, planning, program development, management, coordination, monitoring and evaluation of Early Childhood Development and Maternal Child Health program at national and sub-national level. He has Extensive practical experience in development of national guidelines/standards, curriculum, trainers & trainee's manual and training of trainers at national and community level workers in the field of ECD and MCH. His areas of professional interest are professional capacity development and strengthening of national institutions and professionals working in the area of ECD and MCH at national and subnational level.
Dr. Mostafa is currently a Part time Advisor Early Childhood Development (ECD), Institute of Educational Development, BRAC University since October 2019. He is a Member national ECD Technical Committee and also a Member of national working committee for development of Pre-Primary Education curriculum and teaching learning package. He was Advisor ECD, Aga Khan Foundation, Bangladesh, Senior Specialist, ECD, UNICEF, Bangladesh, Program Officer, Maternal & Child Health, UNICEF, Bangladesh, Medical Officer, Ministry of Health, Kingdom of Saudi Arabia, Project Director, Companigonj Health Project (CHP) a joint venture of Johns Hopkins, University, USA and Christian Commission for Development in Bangladesh (CCDB) and Medical Officer & Deputy Project Director, CHP.
Dr. Mostafa has working experience with Government --- MoWCA, MoPME, MoHFW, BSA, DPE, DGHS, Directorate of Family Planning, NIPORT, IPHN, NCTB, Chittagong Hill Tracts Development Board, City Corporations; Professional association/academic institution/network --- Obstetrical & Gynecological Society of Bangladesh, Pediatric Association of Bangladesh, Institute of Child & Mother Health, Bangladesh ECD Network , Campaign for Popular Education; NGOs --- BRAC, Dhaka Ahsania Mission, Save the Children, Plan International, Aga Khan Foundation (Bangladesh) and Development partners: UNICEF, UNESCO, WFP, UNHCR, UNDP, Aus-AID.